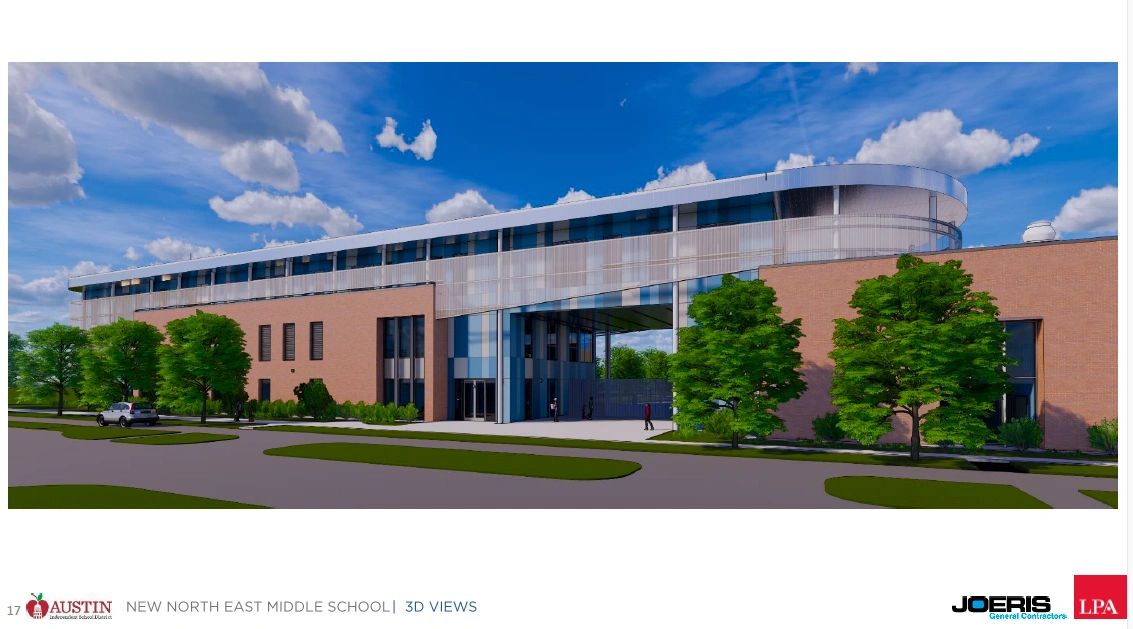 A new middle school is coming to northeast Central Texas!
This beautiful building will sprout up at the corner of Tilley and Zach Scott in Austin, just in time for the 2022 school year… all thanks to the 2017 Central Texas Independent School District's (AISD) bond and Central Texasites for voting in favor.
The new middle school will provide a facility to the Northeast Central Texas neighborhoods, with a planned capacity of 800 to meet the needs of the community. A team of parents, community members, teachers, and others has been meeting regularly since September 2019 as a Campus Architectural Team to help guide the planning process for the campus. Their hard work has paid off.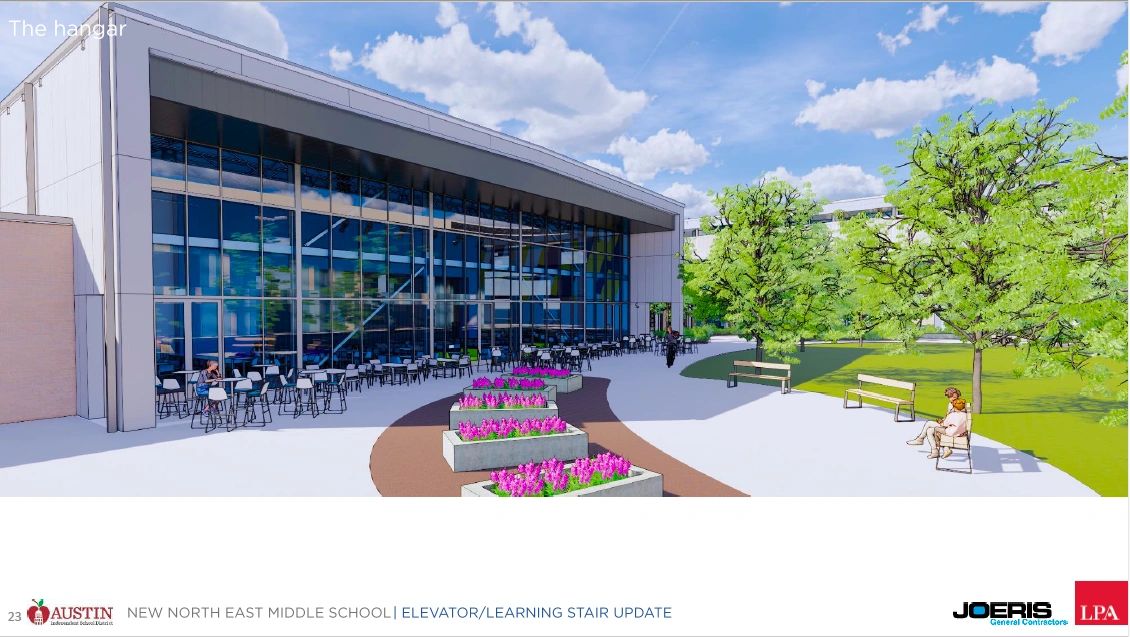 With a design theme inspired by the site's former airport use and built with sustainable processes and guidelines, the school will provide both indoor and outdoor learning opportunities for students. The campus will follow the AISD vision of creating 21st-century learning spaces for students, incorporating flexible spaces allowing for collaborative, interdisciplinary, and project-driven learning.
The building will accommodate some public use with minimal after-hours staffing as well. Construction is expected to begin in Fall 2020. Anticipated to open in Fall 2022, school attendance boundaries will not be decided until closer to the opening of the school. The finalization of bus routes will occur about two weeks prior to the start of the school year.
For more information, visit www.AISDFuture.com.